ABOUT US
The Cross-Cultural Exchange Association "CCEA" was formed in 1982 as a non-profit organization dedicated to promoting cultural exchange, international understanding and friendships amongst women of all nationalities living in the Nagoya area. Social activities, general meetings and special interest groups are some ways in which members develop friendships, discover the local community and learn about the rich cultural heritage of Japan and other countries. Make the most of your time in Nagoya – come to our next General Meeting, experience something new and make some life-long friends! We look forward to welcoming you into our multicultural organization.
Message from the President
Hello Everyone!
I am honored to be CCEA's president this year.
I am excited to be working with a great team of women who have many great ideas in mind. Together, we plan to have another great year filled with many memorable and cultural events.
I have been part of CCEA for the past 2 years, and served on the board as program coordinator last year.
I am Canadian, and my family and I have been in Japan for the past 2 years.
We consider ourselves lucky to have the opportunity to be in Japan, and to experience the Japanese culture.
I am a teacher and an educational textbooks author. I would like to work closely with board members, interest group leaders and CCEA members, while using the training, teamwork, diversifying and leadership skills that I have gained from leading various training sessions of different groups of people from different backgrounds for the past 15 years, to make CCEA more prominent not only in the Nagoya community, but on the national front, and to ensure its ongoing success from within.
I believe that when we do something because we want to do it, the results are that much better. And I can proudly say that the board members and I are on the CCEA board because we want to. Therefore, everything we do, we do it with great intentions, and because we genuinely want to see happy faces.
I look forward to seeing you all at the February 1st general meeting. It's going to be a great year!
Sincerely,
Sandra Skaf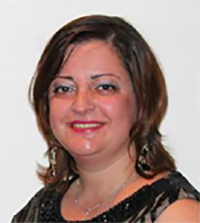 Interest Groups
Join one, or join them all!
Why Join?
A few reasons why we think you'll love CCEA.

CROSS-CULTURAL
Membership is evenly split between Japanese nationals and expat residents to encourage cross cultural collaboration.

NEW EXPERIENCE
What better way to learn about your new home in Nagoya? Experience more with people that know Japan!

DEVELOP FRIENDSHIPS
Meet other like minded women from all around the globe, to develop friendships and create memories that will enrich your life.
Members Speak
Here's what our members say about CCEA.
When my husband and I decided to move to Nagoya for his job, I didn't know what to expect. I had always wanted to live abroad, but I knew that some things would be hard. I was very fortunate to be introduced to CCEA almost immediately and have been a member ever since. Through CCEA I have learned so much about Japanese culture and made so many friends from all over the world. The transition to life in Japan was so much easier because of the many kind and wonderful members of CCEA. I know I will cherish these memories and friendships forever.

- Amanda J.

I spent 5 years in the U.S. as a wife, a mother, and a student. I had a hard time getting used to a new life, especially in New York City, because it was a notorious unsafe city at that time. However, I got a lot of warm hospitality from American friends and now I just remember only good memories. After I came back to Nagoya, I decided to help people who started a new life here. Since I joined CCEA, I have been enjoying being a part of the wonderful organization. Especially it has been rewarding organizing yamato-e group. It gave me the precious opportunity to share our interests and meet many interesting friends. My dream is to go to every interest group meeting, but I don't have time for that right now. I hope my dream comes true someday!

- Yoko K.

I came back from Belgium 4 years ago after living there for 3 years for my husband's job. When he told me that we are moving, I was very worried about our life over there with my little daughter who just turned 2. But thanks to all the kind people I met over there, I could enjoy my life so much!!! Now, I visit every summer to see those wonderful friends I met there. After my wonderful experience in Belgium, I joined CCEA because I felt I wanted to help the people who come here feeling the same way as I felt when we moved abroad. CCEA is a place you can meet with people all over the world in different ages. I am enjoying very much here learning new things and good old traditional things from all the members here!

- Mari B.