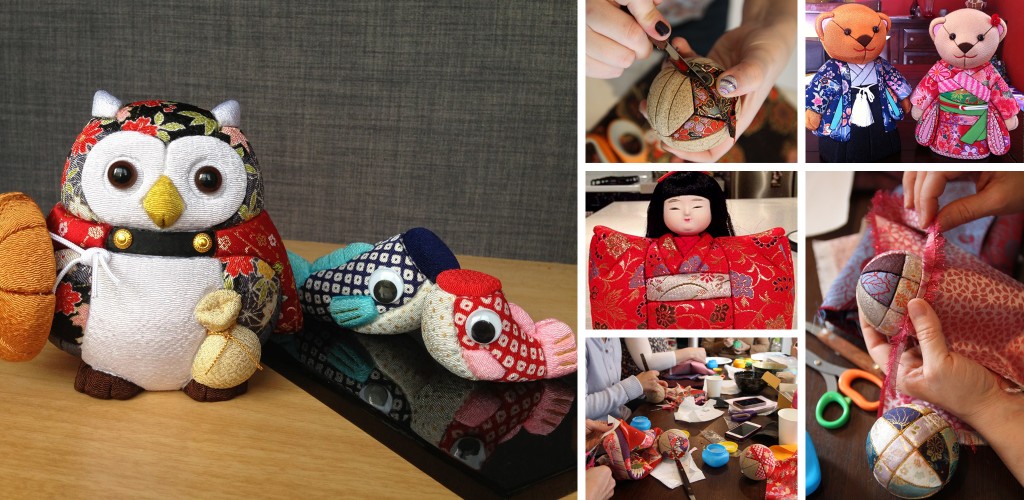 Join us to learn this traditional Japanese art! It's simple to learn, and easy to do, with a wide variety of projects (in cost and ease!). Begin with a simple ball form, then work your way up to beautiful dolls, cute animals, and wonderful decorations.
Meet: 4th Wednesday of the month
Time: 10.00am-12.00pm
Place: Near Kozoji Station
Please RSVP to the group leader
Fee: Free!
Group leaders: Chris Wyckoff
What you need to start:
Kimekomi kit (anywhere from 600 – 20,000 yen)
Fabric tool (600 yen)
Glue (100 yen)
Small, curved scissors (100 yen)
Fabric scissors
Pins (optional)

Click to view events calendar